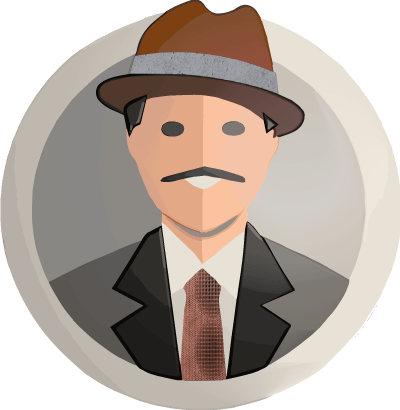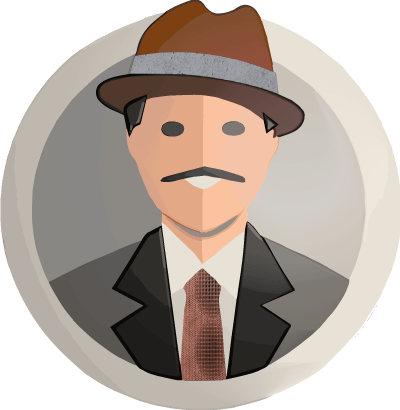 The Logical Guitar Method
Would you like to build your own Jazz improvisations ?
You already play the guitar but feel like you're hitting a plateau.

You want to improvise like a real jazz guitarist.

Standard licks are limiting your progress.

You'd like to gain more technique without wasting time on theory.

Finally, play with real enjoyment without overthinking it.

And if it's your wish, play with jazz musicians you never dared to collaborate with.
…this is probably what happens when you pick up your guitar to play :
You put on some backing tracks and try to improvise some notes on them. You engage as much as you can to play with exactness, but you lose track because you can't keep up with the rhythm and chord progressions.
Unfortunately, the end result still doesn't please you, the notes sound flat, your improvisation lacks clarity…
You, who are sensitive to the emotions this music generates, are frustrated because you can't achieve the same results. 
Yet, the jazz guitarists you admire seem to have an extra something when they improvise !
The rise of social media has seen the apparition of many websites for guitarists, but some of them have only popularized clichéd phrases, often taken from Django's improvisations. 
If you want to move from an amateur status to that of an accomplished artist, you'll need to change your strategy.
The problem is that repeating the same reheated licks over and over again satisfied you in the short term, but eventually, it annoyed or even disgusted you over time.
It never gave you the feeling of developing a genuine personal expression. And if you continue this way, you'll likely continue to hit a plateau, and your level will stagnate. 
That's the frustration I felt twenty years ago when I started wanting to improvise and later on when I wanted to play in a group.
This led me to understand how this music was constructed and how jazz musicians conveyed their emotions with a sense of simplicity and grace.
 When I pick up my guitar, I feel capable of making my notes sing on any song in the repertoire. 
And the feeling of freedom takes over constraint. 
This didn't happen magically. 
I spent a lot of time transcribing and understanding Django's improvisations to develop my own.
It was from there that I began to become a professional and started to collaborate with artists like Thomas Dutronc and even Romane.
The power of improvisation is to tell a new musical story instantly. 
That's why your improvisation plays a central role in the performance of the chosen piece. It guides the listener. 
If you've always dreamed of improvising with ease or performing in public but hesitated due to your fragile level, then what follows will interest you.
Managing multiple things at once
You must understand that mastering a good improvisation comes from anticipating the chords of the piece! A buggy solo is one where the player tackles the chords one after the other as they come to him. The brain has to process multiple pieces of information at the same time, and if you haven't trained it in the right way, the lack of automatism will create a logjam in your head, leading to a crash. And I'm not even talking about managing this while being in front of an audience. 
With the method, you will develop automatism that allows you to play on any piece and in any key.
To illustrate my point, it's like when you learn to drive; you focus on a single task (starting the car, changing lanes, avoiding obstacles…) and after several hours of practice, these actions are performed naturally, almost unconsciously. You can even talk to your neighbor while doing those actions. 
Music theory, a real headache !

A good music improvisation is a clear improvisation. This means that the guitarist must be able to analyze chord progressions quickly.
And a good analysis requires a good theoretical chords understanding.
The problem is that there are a lot of theoretical explanations on the internet, and it's easy to get lost. 
And waste a lot of time ! 
The Djangologic method was designed to combine theory and practice. And I will explain how.
As I love to teach and conceptualize theory, I have developed a method over the years to reach a professional level. I have used this pedagogy for 15 years with the students I train in specialized schools. 
This theory allowed them to quickly gain dexterity and, most importantly, overcome the technical constraints they previously faced. 
Some students have achieved their dreams and now perform in groups on stage. 
After applying this method in my classes and private lessons, I decided to make this method available online for a wider audience. 
To this end, I created the website djangologic.fr for French speakers and djangologic.com to make this method available in English to the rest of the world.
This method will allow you to create your own improvisations and have complete control over the music you play. 
Of course, the exercises in the method should be practiced regularly, and you will get better results if you play 2 to 3 times a week. That's what I offer on djangologic.fr !
What will happen if you apply the Djangologic method ?

In concrete terms, your technical and melodic level will increase. 
The use of certain phrases that are dear to you is obviously essential in your journey as a musician. 
But here, there is something even more important : the satisfaction of immediately adding a personal touch to your melodies. 
That's where the pleasure of playing truly blossoms. When I started teaching Django Reinhardt's music, I noticed that most students became very shy when it came to developing a personal improvisation.
The day they started applying my theory and exercises, their melodic approach changed. 
Their improvisations began to sing in the style of musicians from the 1930s and 1940s. 
It took them some time to master arpeggios and scales perfectly. 
The comparison between my analysis of Django's improvisations and my students forced me to simplify my explanations for about a decade to finally address the frustrations of a wider audience. 
I finally managed to put all of this online, which you can already check out !
What I will show you…
The key is to free your mind as much as possible by making certain tasks automatically executable to always stay one step ahead of the piece's progression. 
The more you can free up thinking time, the more you can focus on the expressive side of your improvisations. 
So, in this training, we will start by learning the positions of only 2 types of arpeggios, only on the last 4 strings of your instrument, in the style of Django Reinhardt. You will learn how to use them properly later, including with exercises, animated charts, and other tips. You will be able to use the right fingering to connect the positions. 
I will then show you that the chords of a piece can be reduced to a minimum for a clearer view of your guiding thread. You will be able to quickly decipher any harmonic grid of a piece.

The 16 videos that accompany the online book will provide you with advice, examples, exercises, and backing tracks for better learning comfort.
You will learn to master the concepts of chord progressions and resolutions to quickly identify them when reading a piece. This will help you memorize the main transit points to anticipate them better. 
At the end of this method, you will be able to build a perfect tonal harmonic vision on your fretboard to locate yourself perfectly in any context. As a result, you will be able to easily find the key or keys of each piece when playing them ! 
At the end of this method, you will also be able to accompany any musician in the style of that era.
This method, priced at €79, is currently displayed at €49 !
By the way, when you purchase the method, you automatically get lifetime access, allowing you to learn at your own pace, wherever and whenever you want!
Become the guitarist jazz musicians dream of collaborating with !